Who We Are
In 2001, Newspaper Subscription Services (NSS) was founded on the belief that one company should execute effective marketing programs to generate new subscriptions for all newspapers.  Economies of scale should be achieved if the programs could be refined and then all newspapers would benefit and be served in the same way. Somebody needed to create turnkey marketing programs that were easy to implement and quick to deploy. Somebody should be the expert and be able to help our newspapers using proven strategies. That person was the founder, visionary, and current president of NSS, Frank Vega.
"The NSS-Direct Mail program has provided an easy, turnkey service that continues to offer newspaper subscriptions for our multiple publications with response rates averaging 0.75 percent to 1.2 percent for non-subscribers in a competitive marketplace."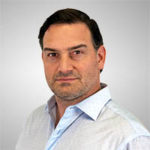 Frank Vega – Founder & President
Frank is a second-generation newspaper enthusiast who began his first paper route at age 14. Committed to the industry since childhood, Frank created Newspaper Subscription Services in 2001. He is an experienced entrepreneur, having founded and developed six successful business ventures. He is also the former president of the Houston Entrepreneur's Organization, is a member of the Young Entrepreneurs Organization, and is an active mentor for students of the University of Houston's entrepreneurial program. Frank graduated from the University of Florida's Warrington College of Business Administration with a degree in Business and Finance.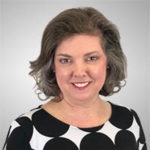 Angela Leary – Project Manager / Business Analyst
Angela is a management professional with diversified experience in business analysis, process improvement, business and I.T. project management; as well as vendor, accounting, and corporate management. She enjoys being an integral part of the leadership and strategic planning team and excels in a team environment with genuine care and concern for clients. Angela's detailed analysis and execution provide stellar reliability and accountability for our NSS.
Jon Wiley – VP Marketing/Sales
Jon leads sales objectives and undertakes strategic planning, leverages technology, and improves business processes. He manages high-profile client accounts directly or indirectly and develop sales proposals and respond to customer inquiries and requests for proposals. Jon also collaborates with the marketing department to collaborate to develop lead and revenue generation programs, and create successful sales collateral.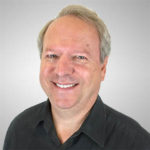 Kevin Lacobie – Director of Technology
Kevin brings a diversity of experience to the team, from software engineering to economics, strategic planning to marketing technology, design to implementation. He has worked in a range of environments from start-ups to Fortune 500 companies, including co-founding three software consulting firms. Kevin also contributes to non-profits, often as a youth soccer coach, but most recently as member of the Board of Governors for the Houston Area Model United Nations, an educational institution. He combines his graduate degree in Economics (George Mason University) with his undergraduate in Computer Science (University of Houston) to deliver solutions that are both technically elegant as well as economically efficient.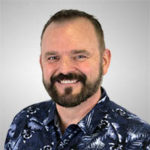 Mark Ferbert – Senior Software Engineer
Mark brings over twenty years of software development experience to the team. For the majority of those years he worked in the eDiscovery domain, but has quickly adapted to and learned about the intricacies of the newspaper industry. He aims to achieve the highest quality of work and project completion with client facing as well as internal business software projects. He is a big team player and enjoys collaborating with all members of our team.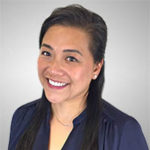 Christina Vo – Development Manager
Engaging, hands-on, Development Manager highly regarded for spearheading complex technical projects that meet demanding time restraints and exceed client expectations. Tactfully develop scalable solutions that drastically improve efficiency and productivity with a demonstrated ability to define and map project scope, specifications, timelines, resources, and budget requirements.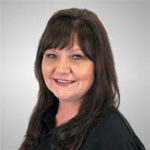 Febra Crist – Office Manager
Febra has 20+ years experience in bookkeeping and office management. In addition to maintaining NSS open accounts, Febra assists and executes special projects for the executive team. Her fastidious nature and personally implemented management systems allow NSS to maximize efficiency and production.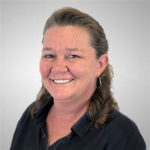 Kim Anderson – Client Liaison
Kim is crucial to the success of NSS client programs. She meticulously manages client offers and interacts with subscribers to make sure that NSS and your paper are confidently and accurately represented. You can count on Kim to solve problems in a timely and professional manner.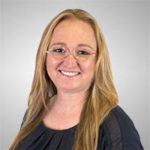 Elizabeth Filek – Order Retention
Elizabeth is part of our dedicated customer service team. She ensures that orders are processed quickly and professionally. Customer satisfaction with your paper is her top priority.