Who We Are
In 2001, Newspaper Subscription Services (NSS) was founded on the belief that one company should execute effective marketing programs to generate new subscriptions for all newspapers.  Economies of scale should be achieved if the programs could be refined and then all newspapers would benefit and be served in the same way. Somebody needed to create turnkey marketing programs that were easy to implement and quick to deploy. Somebody should be the expert and be able to help our newspapers using proven strategies. That person was the founder, visionary, and current president of NSS, Frank Vega.
"Complete TURNKEY Direct Mail operation with excellent results … a .75 percent first time running!"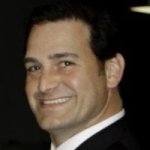 Frank Vega – Founder & President
Frank is a second-generation newspaper enthusiast who began his first paper route at age fourteen. Committed to the industry since childhood, Frank created Newspaper Subscription Services in 2001. He is an experienced entrepreneur, having founded and developed six successful business ventures.  He is also the former president of the Houston Entrepreneur's Organization, is a member of the Young Entrepreneurs Organization, and is an active mentor for students of the University of Houston's entrepreneurial program. Frank graduated from the University of Florida's Warrington College of Business Administration with a degree in Business and Finance.
Matt Kemp – Vice President
Matt has an extensive background forming relationships with large organizations. Prior to joining NSS, Matt worked in strategy and business development for Sears Roebuck. During his tenure, he developed a series of partnerships for Sears with companies including America Online (AOL), Cisco Systems, eBay and Amazon.com.  Matt earned a Bachelor's degree in Economics from the University of Florida and an MBA from the University of Chicago's Booth School of Business.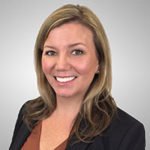 Misti Thomas – National Sales Director
Misti listens to the needs of the newspaper clients she consults with and her background gives her the ability to understand the marketing needs of those newspapers. She brings to NSS valuable experience as a former publisher of a local community magazine, business owner, and head sales executive of marketing programs that targeted local consumers. Misti uses information she carefully obtains through asking questions and research to tailor effective marketing programs and successfully guide NSS newspaper clients in programs that will best suit their needs. For Misti, it's not about quantity but rather, quality.
Angela Leary – Project Manager / Business Analyst
Angela is a management professional with diversified experience in business analysis, process improvement, business and I.T. project management; as well as vendor, accounting, and corporate management. She enjoys being an integral part of the leadership and strategic planning team and excels in a team environment with genuine care and concern for clients. Angela's detailed analysis and execution provide stellar reliability and accountability for our NSS.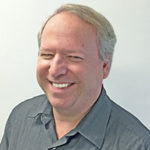 Kevin Lacobie – Director of Technology
Kevin brings a diversity of experience to the team, from software engineering to economics, strategic planning to marketing technology, design to implementation. He has worked in a range of environments from start-ups to Fortune 500 companies, including co-founding three software consulting firms. Kevin also contributes to non-profits, often as a youth soccer coach, but most recently as member of the Board of Governors for the Houston Area Model United Nations, an educational institution. He combines his graduate degree in Economics (George Mason University) with his undergraduate in Computer Science (University of Houston) to deliver solutions that are both technically elegant as well as economically efficient.